So one day I call up Sameer Al Jaberi and tell him to give his "Yellow Banana"- his beloved BMW Z4, a nice wash and polish as I had some rad ideas in mind I wanted to try out. When he had told me about his "Yellow Banana" earlier I had imagined it to be a flashy yellow convertible, but when I saw it in person that day I was awestruck at how beautiful his car was not just the color but everything about it.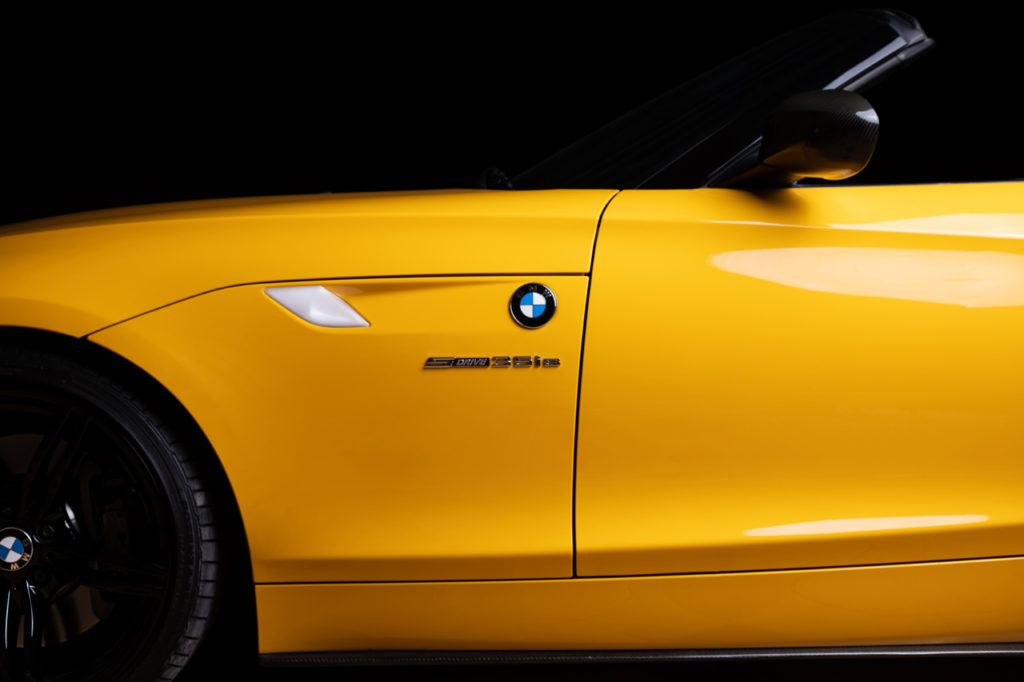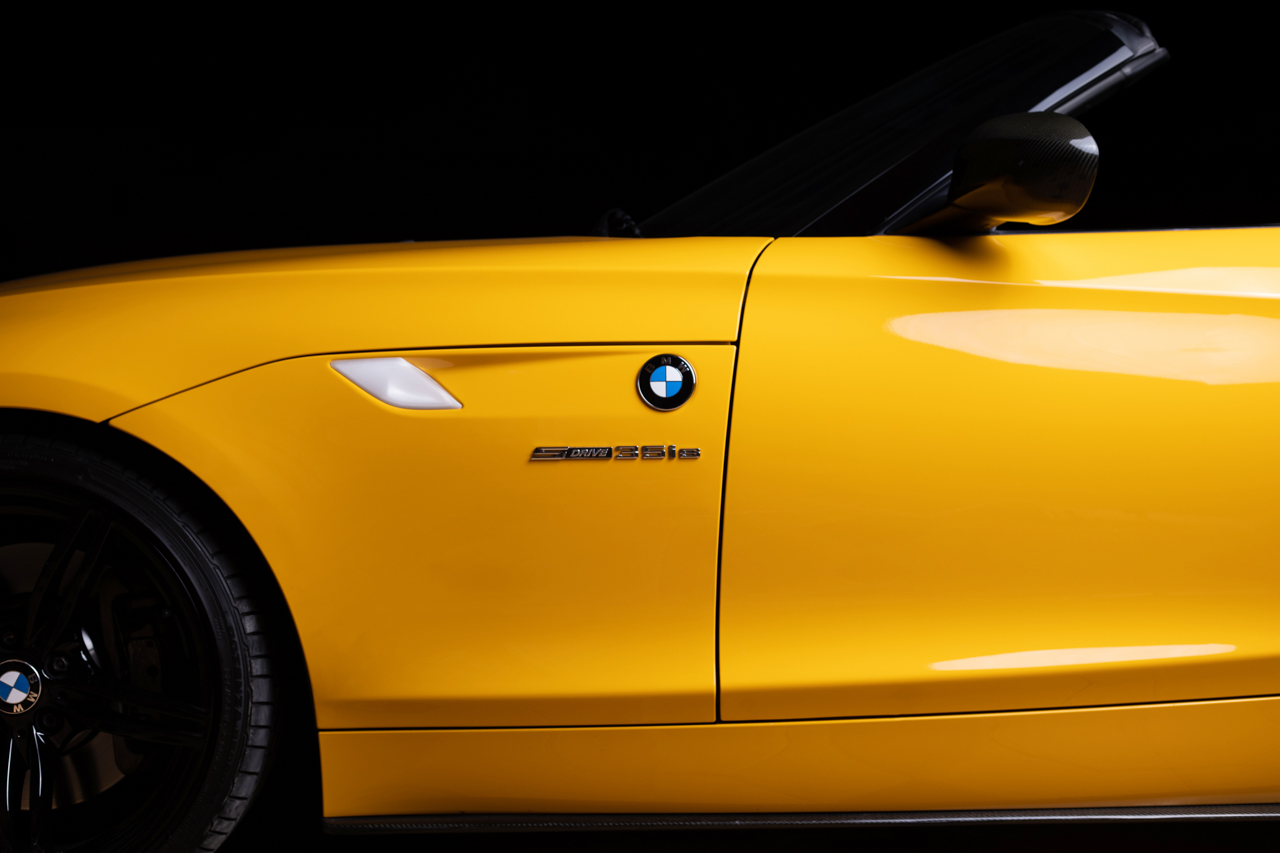 This was my second try at automobile photography and my aim was to try and get those cool interior shots that you see in the marketing material and brochures of all these automobile manufacturers. I carried all my gear (as usual) so that I do not need to mourn at not being able to get a particular shot just because I forgot something. 
We were shooting at Sameer's garage and I started setting up one of my strobe lights and put on a 50cm x 70cm softbox with a honeycomb grid and tried to get some exterior shots to start with. I was not quite happy with the shots that I even added a reflector to give some fill light. And I still wasn't contented with any of the shots and decided to not waste time and move on with the interior shots with Sameer and I already drenched in sweat.
It was during that time, it struck me that I had brought with me an Octabox that I had just used once about 3 years ago when I did my Powder Puff shoot (pictures in the Fashion and Portraits). It was then when I realized that I never got the output that I imagined because the light modifier that I used was too small. 
So I quickly got it out of my trunk and started to put it together, mounted it on my strobe and try out those interior shot that I had planned. With Sameer's help, we set the giant-ass octabox (120cm diameter) behind the car, adjusted the power of the strobe to low as its a large light source and took a test shot. I was taken back by my test shot as it was just the exact output I had wanted but just a stop exposure down. 
Now the real party began!!!
I got my settings right and went around the car trying to get all the shots I could, especially the details in the interiors.
So the moral of the story is – All you need is a single strobe light, an octabox and an assistant to crack an automobile shoot!!!